We are a team of transformational leaders with substantive experience working as consultants, coaches and strategic advisors to business clients. The complex, inter-related challenges we face in our world today demand more of business leaders than at any previous time in history. We work as partners with our clients in fully engaging with our current reality and creating a future that is unpredictable.
Each member of our team shares an extraordinary, long-standing commitment to transformation—a commitment that contributes to the realization of our clients' visions, breakthrough projects and game-changing transformational initiatives.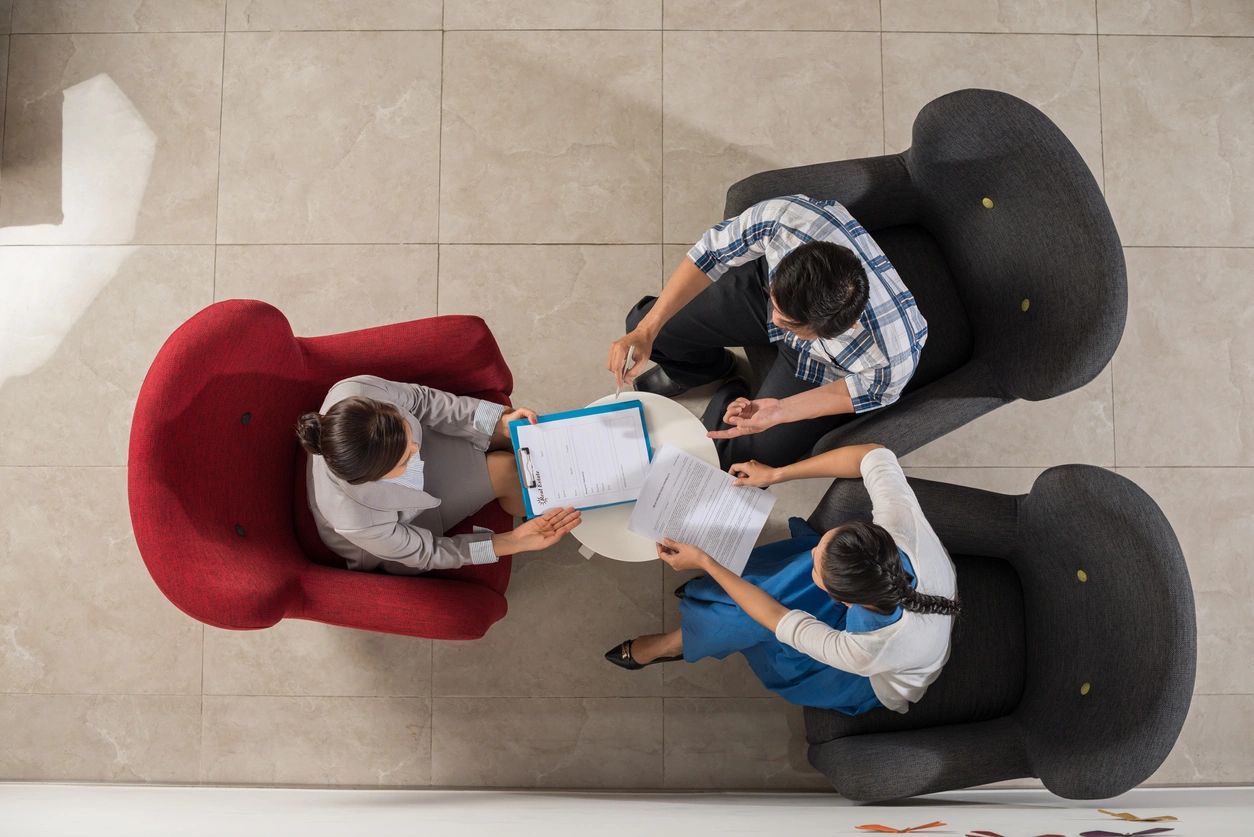 We work together in close alignment providing integrated coaching and consulting services that help leaders, their key executives and cross-functional teams go from vision to results in record time.
Co-founders Jim Selman and Tim Seeton were early pioneers in introducing 'coaching' to the business world. As founding members of the Transformational Technologies Council, they've played key roles in transforming the field of 'performance consulting' into 'organizational transformation and coaching'. They have worked together on large-scale client engagements for over 40 years.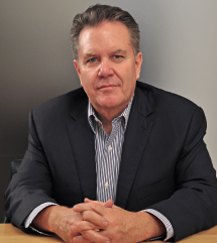 Tim Seeton is a seasoned advisor and coach to CEOs and companies navigating a rapidly changing business landscape. Tim has been at the forefront of transforming the way businesses approach performance and strategy. He is a founding member of the Transformational Technologies and has been instrumental in developing the field of "coaching in business" over the last 40+ years. As a pioneer in this field of coaching, having led the way in transforming this approach since 1982 and creating this new field of coaching in business. With over 40 years of experience in organizational transformation and strategy implementation, Tim has helped leaders and senior executives bring their bold Vision and Commitments to fruition for their companies. Tim has a proven track record of designing and delivering innovative programs that result in significant performance breakthroughs for client companies.
He has worked in a variety of industries and locations around the world, including a decade-long tenure as a strategic advisor to the Guinness Brewing International board.
Mr. Seeton has delivered consulting engagements in over 50 countries throughout the world, in cultures as diverse as Japan, China, Malaysia, Kenya South Africa, New Zealand, Australia, the Caribbean, Brazil, England, Ireland, Scotland, France, Spain, Middle East and Denmark. He has worked with over 250,000 people in the areas of, strategy design and implementation, leadership development, communication and productivity. Select clients have included: Microsoft®, Starbucks™, Goodyear, Guinness® Brewing Worldwide, Xantrex™, Campbell's® Soup, The Banff Centre, The Gleneagles® Hotel, Thorn EMI, The Rover Group, ICI and Abitibi Price, Maxis, Safaricom, Amadeus, to name a few.
Additionally, Tim has served as an advisor to the president of the National Quality Institute and was a past member of the President's Advisory Board on Quality for the Canadian government. Creating new national standards for organizational excellence that became the foundation for the curriculum of Canada's 50 Best Managed Companies.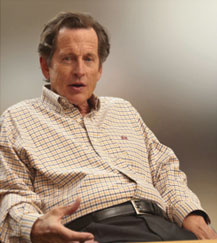 Jim Selman, the founder of Paracomm Partners International, is a recognized leader and authority in the field of organizational transformation and culture change. He was among the pioneers of organizational/management practitioners who identified the need for manifesting organizational change, distinguished the leverage points for leaders and managers to generate change, and developed a technology for accelerating the pace of change.
A member of the Transformational Leadership Council, this innovator and leader has worked extensively on four continents for more than 30 years to address issues of cross-cultural coordination, deconstruct deeply ingrained cultural 'paternalistic' patterns, and create business processes based on new ways of observing action. Jim currently consults internationally in English, French and Spanish, and is an advisor affiliated with other consulting groups including Praemia Group LLC and Merkaba International.
Jim Selman was one of the earliest members of the Institute of Management Consultants and among the first practitioners to distinguish organizational culture as a phenomenon in the early 1970s. In 1976, he formed Selman & Associates (known as Paracomm Partners International since 1988) and began research into the nature of culture and large-scale systems change which later distinguished organizational transformation as a distinct field of management theory and practice. His original work offers a new paradigm for transformational leadership and sustainable cultural change that produces recognized, lasting benefits.
During this time, Jim was privileged to work in education and research with some of the leading thinkers and practitioners in the fields of transformation and management, including Fernando Flores, Warren Bennis, Peter Senge, Richard Pascal, Werner Erhard and Ken Blanchard, among others. By the 1980s, he had co-founded Transformational Technologies, an operating network of over 70 consulting organizations in the United States and Europe, and introduced "coaching" as an alternative paradigm of management.
As a coach, facilitator and consultant, Mr. Selman has made numerous breakthrough contributions to his clients' capacity to mobilize people and build competencies in the areas of communication, relationship, business process design, coordination and executive leadership.
Mr. Selman received his BA degree from the University of Oklahoma with majors in Social Psychology and Philosophy, and he attended graduate school at the University of Florida. He is co-founder of an accredited post-graduate coaching program in Buenos Aires. Jim has spoken widely, published groundbreaking works and made significant additional contributions to several organizations.
Each member of our core team offers their unique perspective, experience and talents to seamlessly complement the work of our principals.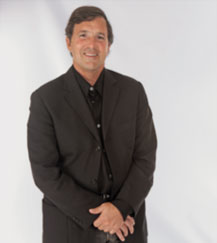 Vince DiBianca coaches and advises CEOs around the world who are committed to producing meaningful unpredictable results for themselves, their enterprise and the planet—no matter what the apparent odds or market conditions. To achieve breakthroughs in innovation, Vincent works with leaders in shifting from the long-held "plan & control" model to one of "commit & create"—in tune with a world of lightning-fast change and enormous uncertainty. A member of the Transformational Leadership Council, and a certified coach by the International Coach Federation, Vince develops leaders to be courageous, committed and competent in creating an unprecedented future.
In 2009, United Nations representatives invited Vince to be a thought partner in examining how to accelerate the impact of business on the greater good of humanity. Inspired to support emerging transformational leaders, he and his partners at DiBianca & Associates work with leaders who have committed themselves and their organizations to shaping our collective future towards a just, thriving and sustainable world within the next four years. Along with prominent author and speaker Lynne Twist, Vincent co-founded The Business Alliance for the Future in 2010 to reveal, accelerate and serve this emerging new paradigm in business.
During the past 35 years, he has coached several thousand leaders in large and small enterprises around the world on a vast array of business and leadership challenges, including expanding their positive impact, solving entrenched problems, transforming relationships and designing career/ life transitions. Experienced as an owner and board member of several enterprises, Vince has guided the transformation of a large defense manufacturing contractor into a diversified telecommunications company, a 100-year-old print publisher into innovating new customized digital educational solutions, and a single product food company to impacting the health and well-being of people around the globe.
In the early 1980s, Vince led the formation and growth of The DiBianca-Berkman Group, a coaching and consulting firm of 50 professionals, noted for their seminal work in organizational transformation. After the firm was acquired a decade later by Computer Sciences Corporation (CSC), Vince served on the Executive Committee of CSC's consulting group. In 1986, Vince helped devise the first conference on coaching in business with Jim Selman. Since the 1990s, Vince has worked with many entrepreneurs and younger leaders in start-up enterprises.
Vince obtained his Bachelors of Science from Drexel University and his Masters in Business Administration from Bucknell University. He has written numerous papers on leadership and presented at several prominent business schools (including Wharton, USC and MIT).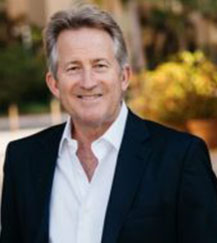 For over twenty five years, Scott has been helping CEOs and executive teams achieve extraordinary results. His work centers on transformational leadership, high performance team development, employee engagement and creating cultures that awaken and harness the brilliance of everyone in an organization.
Scott co-designed and co-led NASA's award-winning leadership and culture change program, Leadership Alchemy. Leadership Alchemy was recently ranked #7 best in Warren Bennis' Leadership Excellence Magazine annual survey of the best in Leadership Development for the US Military / Federal Government sectors.
Scott a member of the Board of Directors of the Transformational Leadership Council (TLC) and the Founder and Executive Director of the Association for Transformational Leadership SoCal (ATL).
A third generation Californian, Scott received his BA in Business Administration from Cal Lutheran University, and MBA from Pepperdine University. His continuing education includes extensive study with Dr. Fernando Flores, Julio Olalla, and Dr. Richard Strozzi Heckler. He was certified as a coach by the Newfield Network in 1992, and as a Master Somatic Coach by the Strozzi Institute in 2002. Scott has been an adjunct professor at George Mason University, Virginia where he co-led a graduate-level course entitled Coaching and Organizational Learning, and has been a Mentor Coach and Program Facilitator for the Newfield Network's coaching certification and graduate programs.
Personal experiences enrich Scott's teaching, consulting and coaching. Scott got his first taste of high-performance teamwork and leadership as a navigator in the U.S. Navy's Assault Craft Unit One, performing "insertions" and "extractions" on missions with the US Navy's S.E.A.L. Teams. In 1996 Scott set the record for the flying 200-meter time trial set at the National Sports Center Velodrome and competed at the World Championships. Scott has raised over $250,000 for non-profit causes using a film he made about his adventure following the entire Tour de France from start to finish.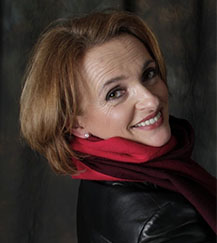 Following scientific and theatrical studies in Prague (Czech Republic), Svetlana moved to Belgium and worked in the pharmaceutical field where she occupied commercial, marketing and management positions.
Passionate about leadership, creative thinking and transformation, Svetlana has been a full-time coach and trainer for coaches and leaders since 2002. In transformational paradigm, the essence of leadership is to create a new reality.
As executive coach, Svetlana helps leaders to achieve unpredictable results by transforming their way of being, by mastering the context in which they enroll their teams on the journey to success.
Svetlana is perfectly fluent in English, Russian, French and Czech.
She's also been active in the coaching field itself. 2006- 2008 she was elected to the Board of Administrators of the Belgian chapter of the International Coaching Federation.
In September, 2007 she delivered a speech on the subject of "burn-out" as a guest speaker at the International Coaching Conference, in Prague.
Professional Qualifications Certified Coach by Internationnal Coach Federation
Ontological Certification for advanced coaches (Newfield)
Coaching & Modeling Certification (USA)
Transformational Leadership Mastery (USA)
Application coaching and Conscious business certified trainer
MBTI USA
NLP Certified Trainer (NLP University,UCSC Santa Cruz, USA)
* NLP Master practitioner (Belgium)
Professional Coach (Canada)
NLP Psychotherapist (Belgium)
Transactional analysis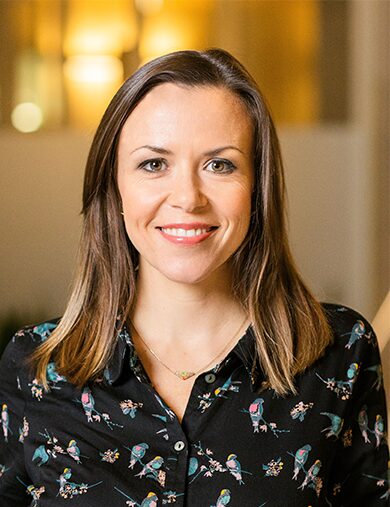 Emily Leeb is a second generation business and life coach who in addition to
her work with Paracomm International is an international mastermind facilitator. She also works with small businesses and entrepreneurs specializing in leadership, transformation and mindfulness. The impact she co-creates facilitates social change, increased global consciousness and individual empowerment. She completed her coaching training with the Co-Active Training Institute (CTI) and is she is an Associate Certified Coach with the International Coach Federation and has been coaching professionally since 2013.
Emily is an original 'guide' with the groundbreaking start-up, Sphere which is bringing coaching to the mainstream making it easily accessible to everyone with a smartphone.
Emily is the founder of Lionhearted Lunch, a Victoria, BC based conscious networking group bringing together holistic, nature-based cuisine and mindful entrepreneurs.
She is a member of the Association of Transformational Leaders in Southern California. She is a graduate of The Art of Fearless Intimacy and has been a leader coach with various coaching intensive programs led by Rich Litvin and Adam & Bay Quiney. She is also runs her own personal growth intensive for leaders and entrepreneurs called EmPower.
Emily's work has contributed to thousands of people via her rebellious nature and innate ability to foster individuals creating a more paramount relationship with them self first. She embodies and evokes transformation among powerful people whom sometimes forget just how powerful they are. Her work is largely driven by the desire to assist people in bringing to fruition the most fulfilling visions of their future before it's too late. She co-founded Thrive Workshops which facilitate transformation among individuals and their communities aligned with an optimal future for themselves and the planet.
Emily is a serial entrepreneur, incorporating her first business at the age of 20, training and leading teams in the area of director sales and not-for-profit fundraising. She worked in one of Toronto's top boutique advertising agencies managing accounts and creating impact within the arts and culture & science sectors. Before becoming a professional coach Emily was a production manager for the top media outlet in the online gaming industry, managing international teams and budgets of 6 & 7-figure.
Emily is the mother of two small children. She is passionate about and an advocate for spirituality, meditation, travel, fitness, yoga, healthy living and creative expression. Emily is extremely passionate about self-expression in the form of music, she is a singer/songwriter having released her first indy pop album in 2018.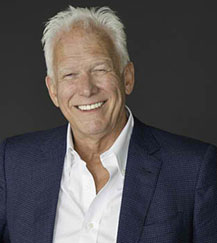 Roly Morris is an Executive and Leadership Development Coach, as well as a Leadership System Consultant. He has over 30 years of senior management responsibility and experience in business management and people leadership and development. His background includes start-up and high growth companies, as well as "maintenance" and downsizing situations. As an executive, he has had to make decisions under the pressures of expansion and sudden, extreme contraction, resulting in business restructuring.
The vast array of retail experience across multiple businesses and industries, as well as diverse geographies and countries, means that he has garnered ground-level, front-line, in-the-weeds, roll-up-your-sleeve knowledge and experience, in addition to earning high-level strategic business, marketing and operating plan "chops" and financial results that can be called upon in any situation or conversation to add value.
His experience includes roles as Store Manager; Regional Manager; Regional Vice President; Vice President, Zone Vice President, President and CEO. Front-line to C-Suite. Single-unit to multi-unit. Regional to National. And National to Multi-National.
This progression of roles includes: Starbucks Coffee Company (Canada and U.S.); PetSmart Canada; Timbercreek Communities (Timbercreek Asset Management Inc.); Krispy Kreme Doughnuts; McGavin Foods and Miracle Food Mart (Steinberg's Inc.)
These career changes and personal growth opportunities have taken Roly and his family across Canada and the U.S., and involved living and working in Toronto, Calgary, Vancouver, Seattle, Philadelphia, Los Angeles and San Francisco. All of this provided a rich and rewarding life-long journey, and real experiences as a business leader; learning, creating, adapting and reinventing himself along the way.
He is a member of the International Coach Federation (ICF) and the Institute of Coaching (IOC). Roly has completed his formal credentialing through the Coaches Training Institute (CTI) in California and is a Certified Professional Co-Active Coach (CPCC) as well as an Associate Certified Coach (ACC) through the ICF. Roly has a Master of Business Administration (MBA) degree from the Smith School of Business at Queen's University in Kingston, Ontario and holds a Bachelor of Commerce (BComm) degree from the Odette School of Business at the University of Windsor. He is a graduate of the Director's Education Program (DEP) at the Institute of Corporate Directors (ICD) at the Rotman School of Business, University of Toronto. In addition, he is a graduate of the Executive Development Program at Queen's University. Roly is currently enrolled in the Family Enterprise Advisor Program (FEA) at the Sauder School of Business, University of British Columbia.
Roly is a qualified practitioner of The Leadership Circle Profile and The Leadership System from the Leadership Circle/Full Circle Group, who developed the Universal Model of Leadership. The Leadership Circle Profile is a globally recognized leadership assessment framework that measures and provides feedback on leadership, and is an extremely reliable pathway for increasing individual and collective leadership effectiveness.
To borrow a term from musical theatre, his education, business experience and formal, disciplined approach to developing his coaching skills, provide the credentials that make him a "triple threat".
Roly currently sits on the Board of Directors of Pharmasave Drugs (National); InnovaSea; Open Blue; Sol Azul and Earth Ocean Farms. He is also on the Human Resource & Compensation and the Finance & Audit Committees of Pharmasave. He has previously been on the Boards of Covenant House (Toronto); KremeKo Inc. (dba Krispy Kreme Doughnuts Canada); Jugo Juice (Calgary); OTooz – The Energie Bar (Vancouver); Jones Soda (Vancouver) and Pallino Pastaria (Seattle).
He enjoys a reputation as an individual who delivers results, while at the same time engaging and developing people to create and nurture strong, sustainable organizational cultures. Roly has a significant track record of working with and developing people at all levels including contributing to the development of individuals who have grown from Store Manager to District Manager, Regional Director, Regional Vice President, Vice President, Senior Vice President, COO, President & CEO.
The accomplishments of the individuals that he has come into contact with and impacted by hiring, assessing, leading, developing and coaching them at a point in their careers, is a tremendous source of accomplishment, pride & satisfaction … "The things you do for yourself are gone when you are gone, but the things that you do for others remain as your legacy".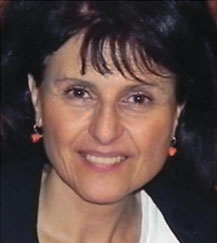 Annie Shahinian has delivered new practices, interpretations and paradigms to multinational corporations, boards of directors, and medium and small companies. Since 1998, she has focused on developing the leadership capabilities of individuals and organizations. Founder and CEO of Merkaba, a company specializing in leadership and organizational transformation, Ms. Shahinian has broad experience helping leaders and their teams achieve unprecedented results in Argentina, Brazil, Mexico, the USA and France.
Since 2002, Annie has represented Paracomm Partners International in Latin America, offering a variety of programs and services that achieve and sustain large-scale systems change and organizational transformation. Client projects have not only involved inventing new futures, coaching teams and building a culture based in responsibility and commitment, but have also included redesigning business processes to foster breakthroughs in innovation, communication and coordination.
Ms. Shahinian holds a degree in Language and Law from the University of Buenos Aires School of Law, a degree in Language and Civilization from the Université Paris-Sorbonne, and a Masters in Leadership and Ontological Design.
Annie is fluent in Spanish, Portugese, French, English and Italian.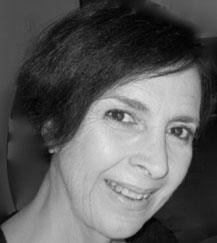 Cristina is coach and consultant specialized in business, market image, design and sales to observe the insertion of new products or projects to the market, transforming the offers into innovative success and focused with people breakthroughs. She has delivered new practices, interpretations and a different point of view to multinational corporations, boards of directors, and medium and small companies.
Over the past 25 years has been leading in Textiles and Service corporations in breakthrough challenges and merging multinational projects. Since 1998, she has focused on developing the leadership capabilities of individuals and organizations through the ontological discipline.
Co founder and director of Merkaba Partners International, a company specialized in leadership and organizational transformation, since 2002 is partner to Paracomm Partners International.
She has broad experience helping leaders and their teams achieve unprecedented results in Brazil, Argentina, Mexico, Colombia, Peru, Chile and Italy.
Over the past 8 years Cristina has worked and developed these ideas at multinational groups leading leaders for breakthrough results with a Breakthrough Thinking based on the Transformational Leadership Paradigm on their personal leadership style and breakthrough projects with directors and managers in all areas of the organization: Textiles Business, Food and Retail, Cosmetics, Bank, Agriculture and Art.
Cristina has developed and delivered a World Class RH Program for 1000 executives "Transformational Leadership Program " for a multinational Merging company. Her specialty is developing new skills in transformational conversations, for executives and leaders in various organizations based on relationship.
She is author with Jim Selman of Leadership in Action for Young People©, published in English, Spanish and Portuguese version. She is co-founder of "The Little Leaders Edition and Institute©", whose goal is the development of the leadership potential in youth in emerging countries. Her next book will be launch on March 2016.
Cristina created an international "Detox" program for business executives to manage stress conversation in a nature environment to create new futures in sustainability context. Also she launched Rede de Mulheres Empreendedoras in Sao Paulo, Brazil for women who don't have access to seminars and choose to be and ask themselves what actions are missing to achieve their commitments.
She holds a degree in Design from School of design in Buenos Aires, a degree in Language and Civilization in French, Mastery in Leadership and Ontological Design certified by Jim Selman, a degree in English from Cambridge, UK. She is Franco Argentinean, speaks fluent English, Portuguese and speaks a little Italian.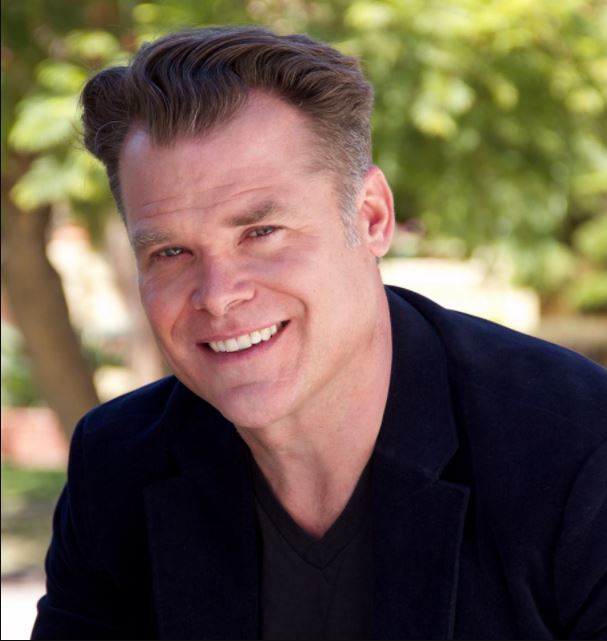 Freeman Michaels' passion is supporting success, drawing out the gifts and talents of his clients and maximizing their true potential.
A one-time soap opera star, real estate developer, high school teacher, and radio talk-show host, Freeman brings a unique background and perspective to organizational training and executive coaching. As a former partner in a real estate development company, managing $500 million in real estate development projects, Freeman understands the pressure of managing money, deadlines, and most of all people. He knows what it takes to perform under pressure and has a knack for getting his message across in a meaningful and engaging way.
Freeman is a dynamic communicator, who leads corporate trainings for organizations in the public and private sector. Freeman coaches c-level executives and trains executive teams in the US and internationally.
With nearly 30 years of study and devoted interest in the field of excellence and human potential, Freeman has a profound knowledge, understanding and perspective on transformational leadership.
Specialties:
Pattern Interruption, Relational Intelligence, Collaboration and Team Building. He has extensive background in Leadership, Innovation, Masterminds, and Creativity.
Industry Experience:
As a partner at Developer's Investment Group Inc., Freeman was responsible for managing lots of different personalities across a broad and diverse industry. From building contractors to bankers, investors to clerical employees, Freeman had to communicate and lead effectively. He understands how to hold a big vision and still meet the bottom line demands of everyday operations. He has become an invaluable resource to the corporate executives and private clients whom he coaches.
Education, Certifications & Associations:
Freeman holds a Masters Degree in Spiritual Psychology from the University of Santa Monica, and a Bachelors Degree from Santa Clara University. He is a graduate of the MDE program at UCLA's Anderson School of Business. He holds several certificates of completion including The Art of Leadership Mastery Course from The Institute of Embodied Wisdom and the Mankind Project's "New Warrior Training". He is a member of the prestigious Association of Transformational Leaders, and acts as a committee chair for the organization.